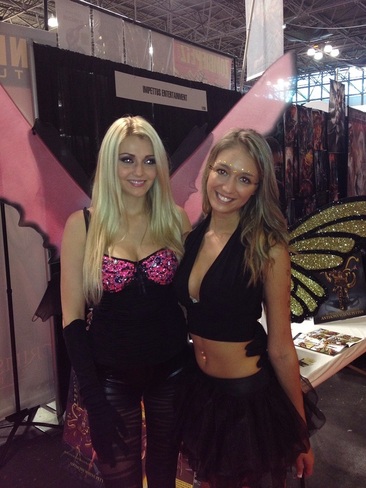 MY BUTTERFLY GIRLS, KRISTIN and BROOKE, representing my very own IMPETTUS ENTERTAINMENT stole the show at the NEW YORK COMIC CON attracting all kinds of attention and fans seeking photographs with them and interviews with the press.


Your humble servant, ANTHONY WAYNE PETTUS, fought off laryngitis every day to get the word out about his new epic sci-fantasy book series, THE INHERITORS, and unveiled a poster of the cover of BOOK #2: ESCAPE FROM STRATA as well as a poster introducing its new 2nd feature story, THE FEARLESS ARMY ANT, which, I believe, could be even more popular in its own book if the public demands it.


Imagine that, even MORE PAGES, MORE THRILLS in BOOK #2!