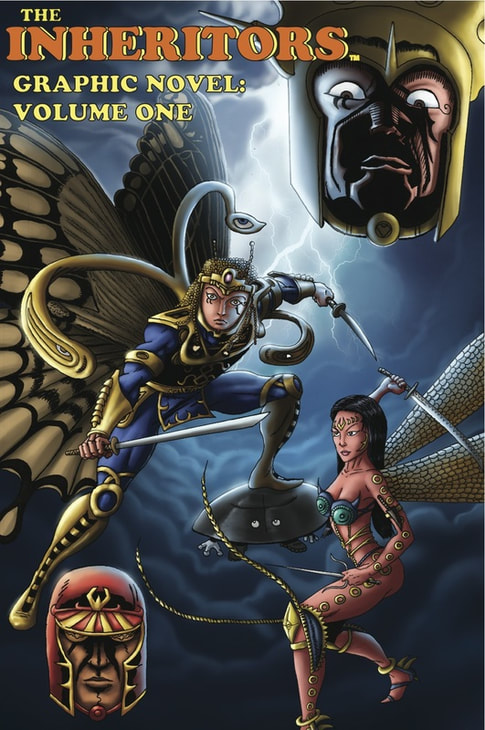 SEE THE *FIVE STAR* RATED REVIEWS OF THE INHERITORS OF ENTOMO GRAPHIC NOVEL NOW AVAILABLE ON AMAZON KINDLE

SEE THE INHERITORS GRAPHIC NOVEL, VOLUME ONE: THE CHRONICLES OF PRINCE ZEN!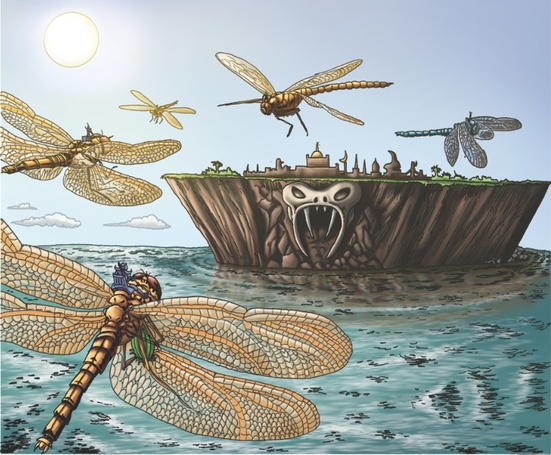 SNEAK PEEK AT
THE INHERITORSTM
GRAPHIC NOVEL:
THE CHRONICLES OF PRINCE ZEN
THIS IS A LOOK AT DRACUS ISLAND WHERE THE EXILED HELLICONIANS, SWORN ENEMIES OF STRATA, REIGN PROTECTED BY SKY PIRATES RIDING GIANT DRAGONFLIES.


THIS IS WHERE THE IMPRISONED PRINCE ZEN MUST FACE HIS GREATEST CHALLENGE: A FIGHT TO THE DEATH AGAINST HIS OPPOSITE NUMBER --- PRINCE METALMARK! SEE THE FATEFUL "DUEL AT THE EDGE OF THE WORLD"!

---
SEE: TIGAR BEETLE AND THE HUNTER WASPS RISK THEIR LIVES TO SAVE PRINCE ZEN FROM HIS HELLICONIAN CAPTORS ON THE DREADED DRACUS ISLAND.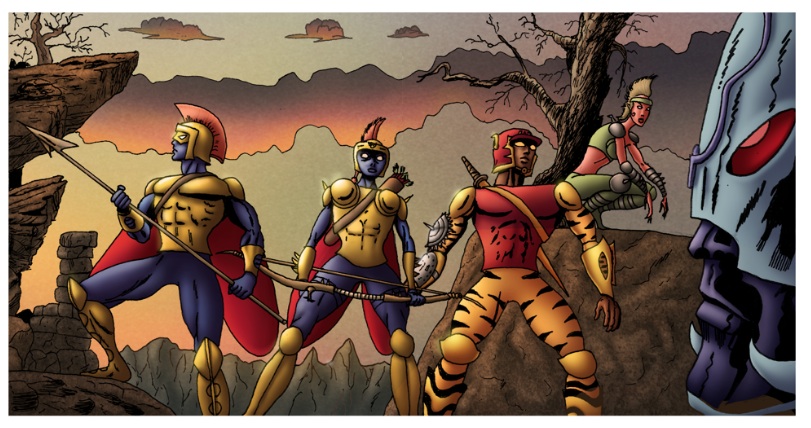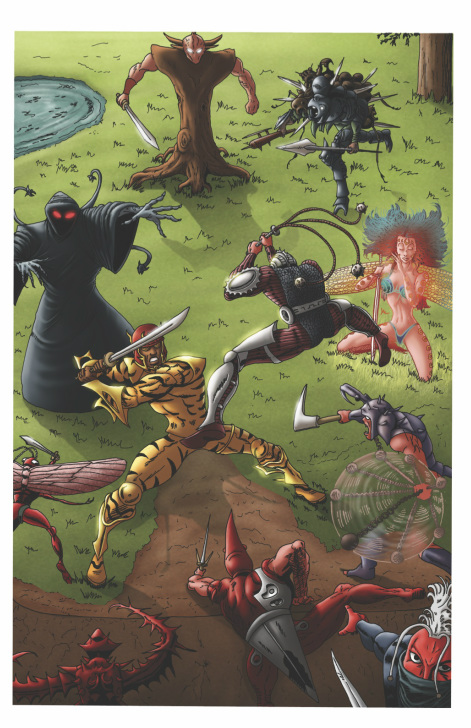 THE INHERITORS
GRAPHIC NOVEL
Volume One: Books 1-3

This story is actually a prologue to the epic series and is the first startling volume of the Chronicles of Prince Zen Seraphim of Strata.

We introduce Zen, the butterfly prince's first love, Fayaway, his struggles, how he was forced to flee the realm of Strata and his inheritance for the girl he loved.

While exploring the world of Entomo Zen finds himself kidnapped, betrayed by Fayaway, and taken to the island of the Helliconians, once trusted by the royal family of Strata but exiled for usurping the throne in a hostile takeover.


Can Prince Zen be saved? How can even the intrepid Tigar Beetle and the Wasp Corps reach the impenetrable Island of Dracus protected by skyraiders riding giant Dragonflies?


---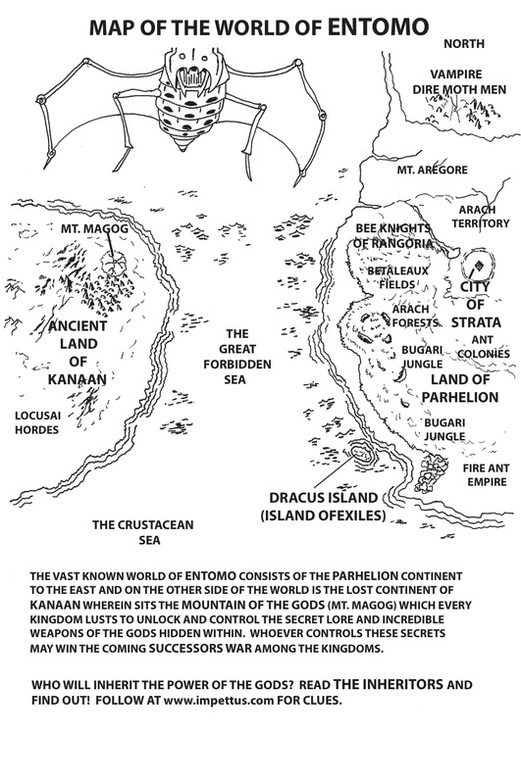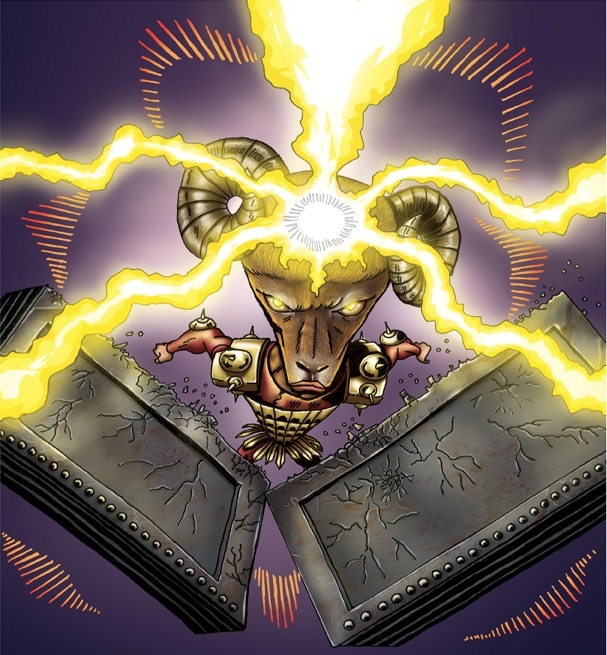 IMPETTUS is the innovative brainchild of ANTHONY WAYNE PETTUS to bring a high concept cinematic look and daring storytelling to a new line of novels, graphic novels and motion pictures. IMPETTUS will be unique amongst its competitors and a brand of excellence that others may only aspire to with a direct translation to movies, toys, and video games.

WHO ARE THE INHERITORS?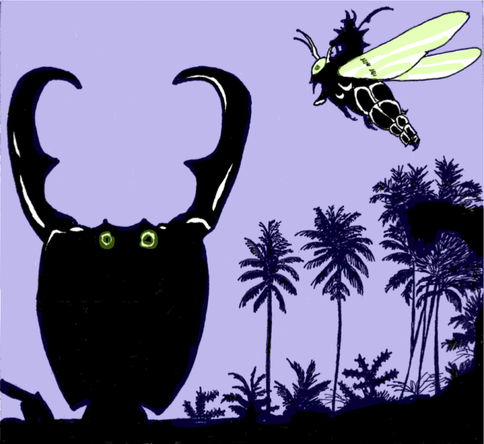 THEY CALL THEIR WORLD --- ENTOMO!
IT IS A SAVAGE YET REMARKABLY BEAUTIFUL WORLD INHABITED BY PAINTED HUMANOIDS, GIANT INSECTS, AS WELL AS MUSHROOMS AND FLOWERS AS LARGE AS TREES.

ENTOMO IS A WORLD THAT IS FAMILIAR TO US YET VERY BIZARRE. YOU WILL LEARN MORE ABOUT THIS LAND AS OUR HERO, PRINCE ZEN, TRAVELS WITH HIS LADY LOVE, FAYAWAY, THROUGH THE VARIOUS KINGDOMS OF ENTOMO FACING DANGERS THAT LURK AT EVERY TURN.
---
Click HERE to read Dania's intriguing Review of THE INHERITORS #1, we hope her honest enthusiasm rubs off on you.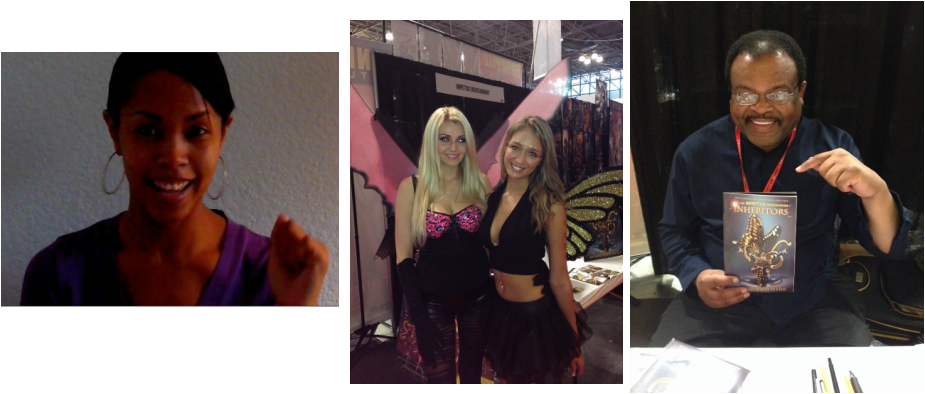 Byron Black wrote, "I just finished the first issue of THE INHERITORS. The Kirby influence on the action and the plethora of character designs is certainly noteworthy. You have an interesting concept going and it will be interesting to see where you take it."