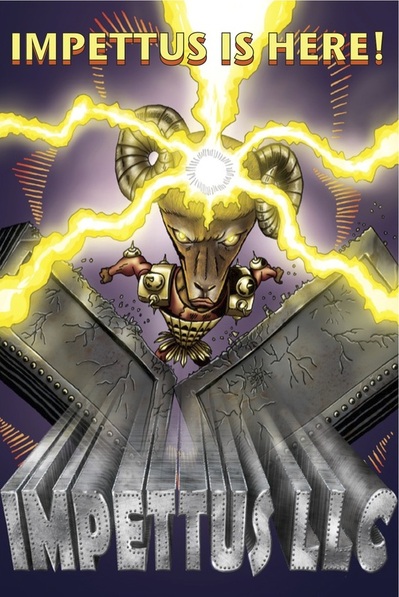 IMPETTUS LLC is the innovative brainchild of ANTHONY WAYNE PETTUS to bring a high concept cinematic look and daring storytelling to a new line of graphic novels and comic books. IMPETTUS LLC will be unique amongst its competitors and a brand of excellence that others may only aspire to with a direct translation to movies, toys, and video games.

We now proudly present our new book, THE INHERITORS, and we introduce a startling new character in a new title -- THE FEARLESS ARMY ANT!
WHO ARE THE INHERITORS?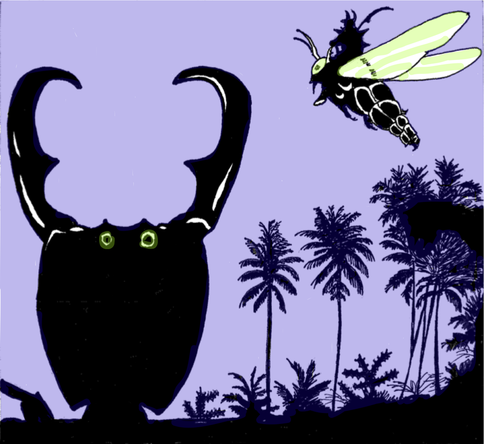 THEY CALL THEIR WORLD --- ENTOMO!
IT IS A SAVAGE YET REMARKABLY BEAUTIFUL WORLD INHABITED BY PAINTED HUMANOIDS, GIANT INSECTS, AS WELL AS MUSHROOMS AND FLOWERS AS LARGE AS TREES.

ENTOMO IS A WORLD THAT IS FAMILIAR TO US YET VERY BIZARRE. YOU WILL LEARN MORE ABOUT THIS LAND AS OUR HERO, PRINCE ZEN, TRAVELS WITH HIS LADY LOVE, FAYAWAY, THROUGH THE VARIOUS KINGDOMS OF ENTOMO FACING DANGERS THAT LURK AT EVERY TURN.
---
Click HERE to read Dania's intriguing Review of THE INHERITORS #1, we hope her honest enthusiasm rubs off on you.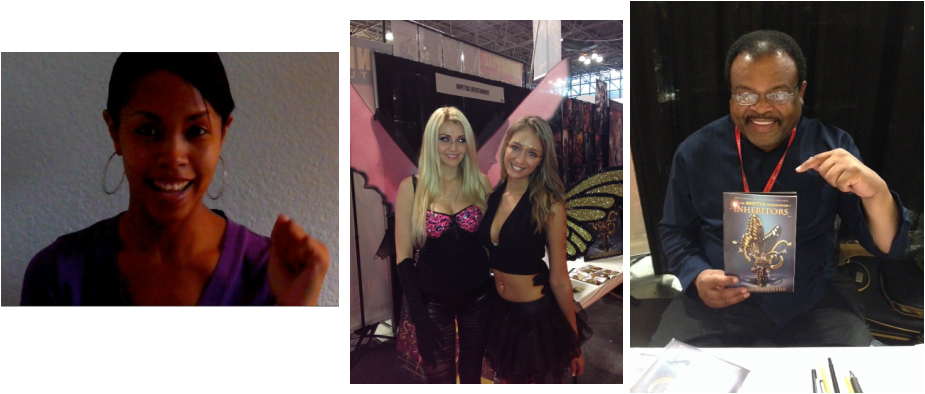 Still don't believe us? Here's more reasons to follow IMPETTUS' new series THE INHERITORS...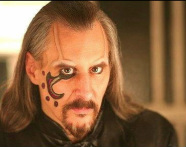 Here's another testimonial from Jeffrey Stackhouse, screenwriter extraordinaire:
post
"The Inheritors was high-energy entertainment with beautifully designed characters, interesting and kinetic fight scenes, lovely coloring. It's the opening of a vast and complex world, one which I'll be looking forward to seeing unfold. Nice job from a double-threat creator. More, please."




---
Byron Black wrote, "I just finished the first issue of THE INHERITORS. The Kirby influence on the action and the plethora of character designs is certainly noteworthy. You have an interesting concept going and it will be interesting to see where you take it."
TO GO TO THE NEXT PAGES JUST GO TO THE TABLE OF CONTENTS AT THE TOP TO SEE OUR NEW BOOKS AND SEE HOW YOU CAN OBTAIN THEM AT BARGAIN PRICES ONLINE!