COMING SOON: THE TORCHBEARER LITERARY NOVEL

Here's the NEW excerpt from the upcoming book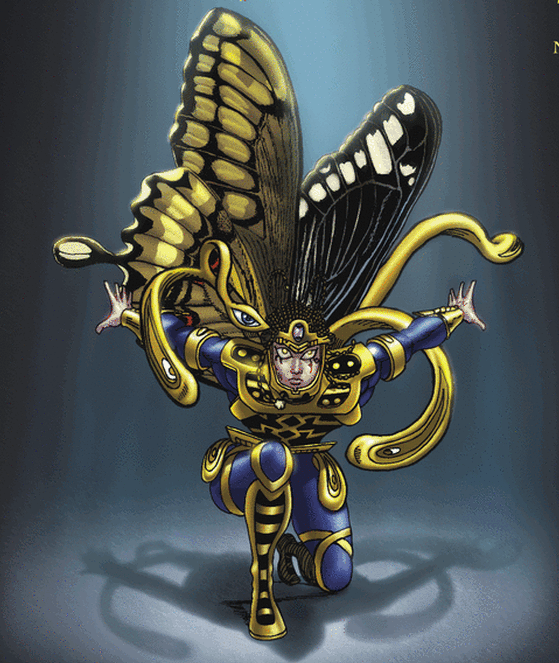 THE TORCHBEARER novel
excerpt from the chapter: THREE MOONS OF EREGIDOR

Phixnar shouted, "Cowards! You're leaving me here?"
Croton yelled, "You wanted Mantis so bad? You got him."
Croton and Zygen both rolled into balls and tumbled down the mountain too fast to be stopped leaving Phixnar at the mercy of his enemies.
Mantis said, "I still want you. Let's party."
Phixnar twirled his rope dart frantically as Mantis stood motionlessly. The knife end shot out towards Mantis at blinding speed only to be easily grabbed by the incredible reflexes El Mantis possessed. Phixnar was really frightened being caught in a tug of war with the consummate executioner who was El Mantis. Phixnar struggled with all his might. They were at an impasse until, suddenly, with a surge in Mantis' chi, he yanked on the rope, which, in one motion, sent Phixnar flying into his vise-like grip.
Phixnar's face and form were frozen in time, death was certain with only an smidgen of hope for a morsel of mercy from one who was the consummation of martial instincts in one living being. True to his nature, Mantis ripped Phixnar's body in half as a demonstration of the unquantifiable extent of concentrated power he could unleash in battle. Even Mantis' allies were shocked by the horrific ferocity he displayed. For Mantis it was just another day.
[MORE FROM THIS EPIC NOVEL COMING SOON]
ANNOUNCING: ASTONISHING NEW UPCOMING ADVENTURE AND SCIENCE FICTION LITERARY NOVELS for 2018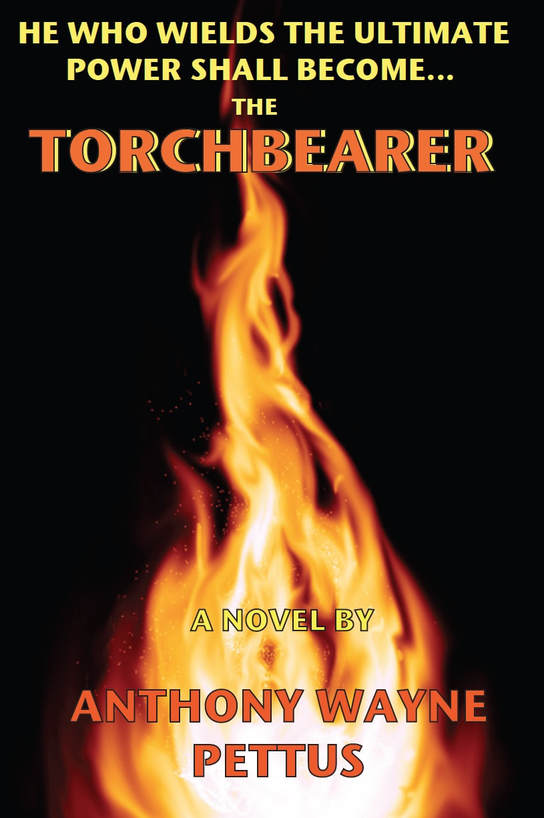 HERE IS THE COVER OF THE NEXT BOOK FROM ANTHONY WAYNE PETTUS
---
THIS IS THE NEW TITLE FOR MY FIRST LITERARY NOVEL IN THE ENTOMO SERIES...THE TORCHBEARER IS ABOUT THE BEARER OF GREAT POWER IN THE WORLD OF ENTOMO THAT ALL KINGDOMS WANT. THE SERAPHIM FAMILY HAS USED ITS POWER FOR GOOD THROUGH THE CENTURIES, NOW YOUNG PRINCE ZEN WILL BECOME THE NEXT TORCHBEARER AND ANCIENT ENEMIES SEEK TO WREST ITS CONTROL FROM HIM. IF THEY SUCCEED THEN IT WILL MEAN THE END OF THE WORLD. LOOK FOR THE TORCHBEARER COMING IN A FEW MONTHS.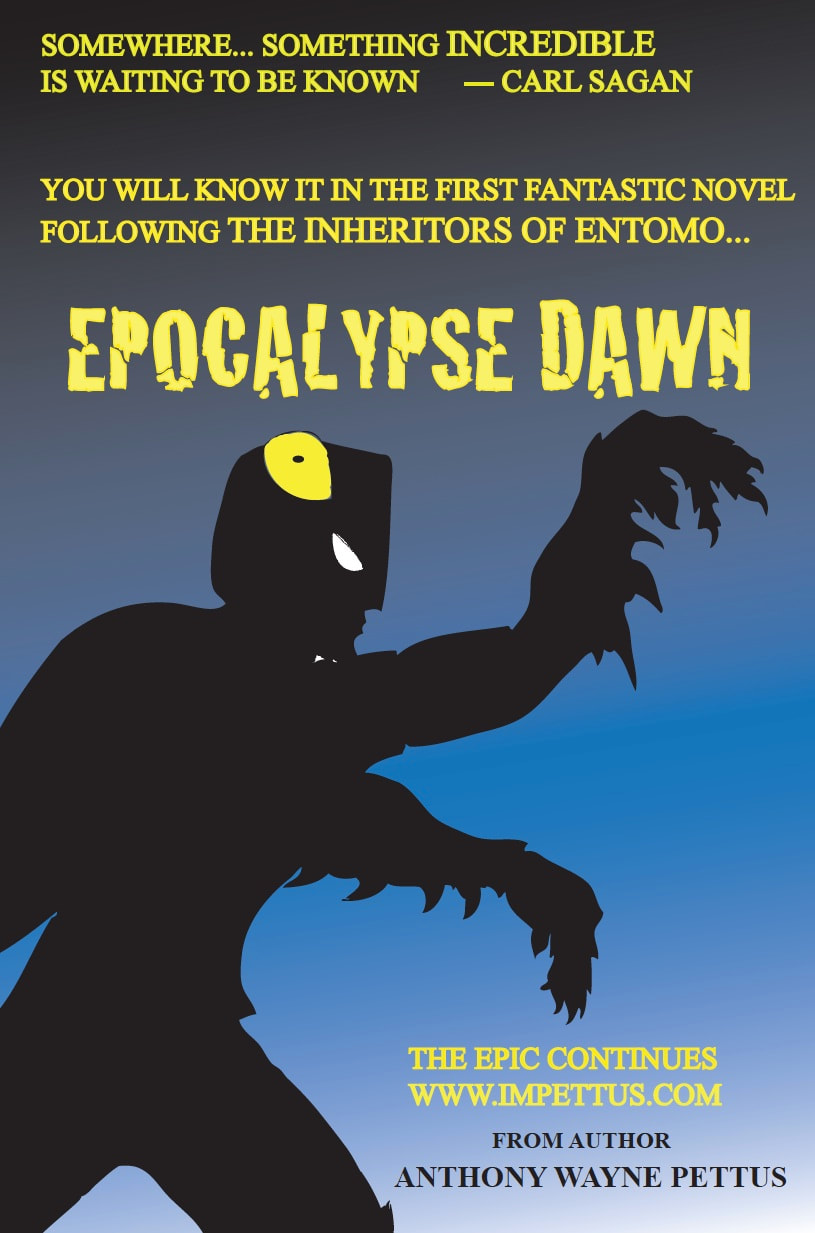 THE INHERITORS OF ENTOMO GRAPHIC NOVEL WAS ONLY THE BEGINNING AND A PREQUEL...NOW THE FIRST LITERARY NOVEL OF THE EPIC WORLD OF ENTOMO WILL BE UNVEILED IN A MATTER OF MONTHS. THIS STORY TAKES PLACE IN THE ANCIENT AND SAVAGE LAND OF KANAAN WHERE A THREAT THAT CAN ENDANGER THE ENTIRE WORLD DWELLS. WILL THEY SURVIVE? READ...
EPOCALYPSE DAWN!
_____________________________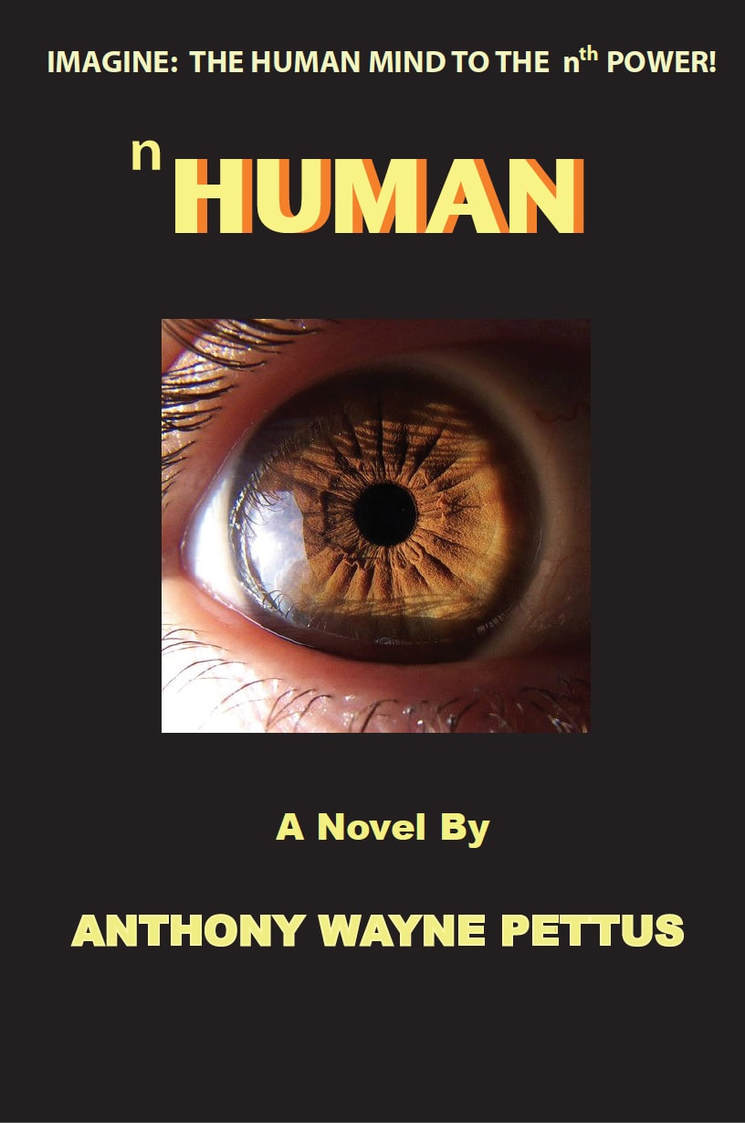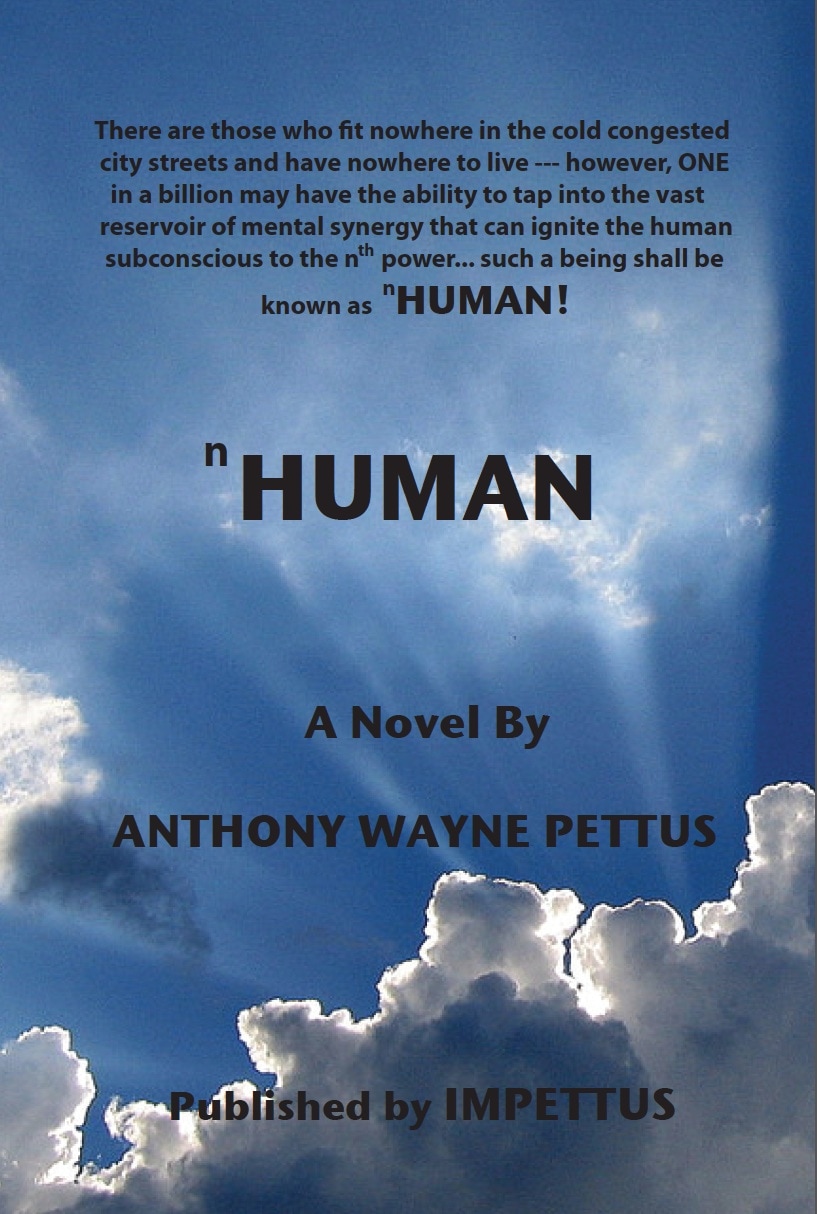 COMING SOON IN 2018:
"It comes without meaning, it departs in darkness, and in darkness its name is shrouded" ---- Ecclesiastes 6:4
by
Anthony Wayne Pettus

This new Young Adult Science Fiction story is about a homeless teenage girl with a troubled past who flees a dark gaseous creature with the power to destroy anyone who gets in its way. That's only an inkling of the astonishing secrets that will unfold as she discovers what it means to be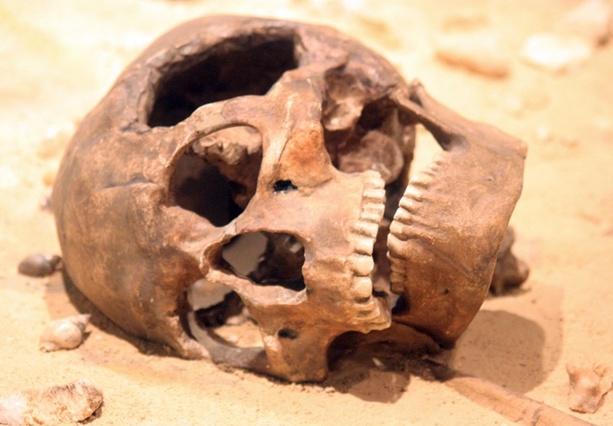 ---
SOJOURNER

THIS NOVEL IS TOP SECRET! I AM HARD AT WORK RESEARCHING AND WRITING A BOOK SET IN THE PAST THAT WILL CAPTURE THE IMAGINATION OF THE WORLD. WHAT IS ESPECIALLY GREAT IS IT IS STEEPED IN TRUTH OF PEOPLE, EVENTS AND PLACES THAT WILL CHANGE THE VIEW OF HISTORY. WHEN I FINALLY REVEAL THE TITLE, LOOK FOR IT IN LATER IN 2018 AVAILABLE ON AMAZON
_____________________________________________________________________

AND COMING LATER IN 2018

THIS UPCOMING SCIENCE FICTION NOVEL IS A FRIGHTENING EXPOSE OF WHAT COULD WELL BE OUT THERE IN THE UNIVERSE THAT IS BEYOND OUR SCOPE OF COMPREHENSION AND THAT WE ARE TOTALLY UNPREPARED FOR AND CANNOT COPE WITH.

ARTHUR C. CLARKE ONCE PARAPHRASED J.B.S. HALDANE SAYING, "THE UNIVERSE IS NOT ONLY QUEERER THAN WE IMAGINE, BUT QUEERER THAN WE CAN IMAGINE!"

PREPARE FOR A VOYAGE INTO THE INCOMPREHENSIBLY VAST UNKNOWN WE CALL OUR UNIVERSE WHEN YOU
BEHOLD! SOLARIUS
PUBLISHED BY IMPETTUS
EXPERIENCE THE MAJESTY AND THE MENACE IN 2018 --- WILL HUMANITY SURVIVE?
SOON AVAILABLE ON AMAZON
_____________________________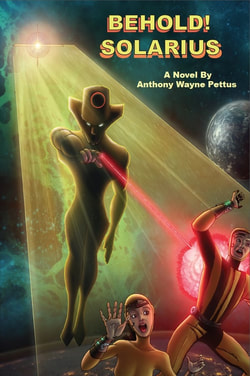 WHAT IS OUT THERE IN THE UNIMAGINABLE VASTNESS OF THE UNIVERSE? A GROUP OF ABDUCTED HUMANS WILL SEE WHAT IS OUT THERE DURING A VOYAGE ON A FANTASTIC SUN SHIP WITH CELESTIAL BEINGS FAR MORE ADVANCED WHO SEE THEM AS MERELY A PRIMITIVE FORM OF LIFE. HOW DO THEY COPE AND HOW WILL THEY SURVIVE THIS GALACTIC ADVENTURE ? READ BEHOLD! SOLARIUS AND PREPARE TO EXPAND YOUR SENSES.
PHOTOS FROM THE IMPETTUS BOOTH AT THE NEW YORK COMIC BOOK CON ON OCTOBER 11-13, 2013 WITH AUTHOR/ILLUSTRATOR ANTHONY WAYNE PETTUS AND THE BEAUTIFUL BUTTERFLY GIRLS WHO ATTRACTED ALOT OF ADORING COMIC BOOK FANS.


---