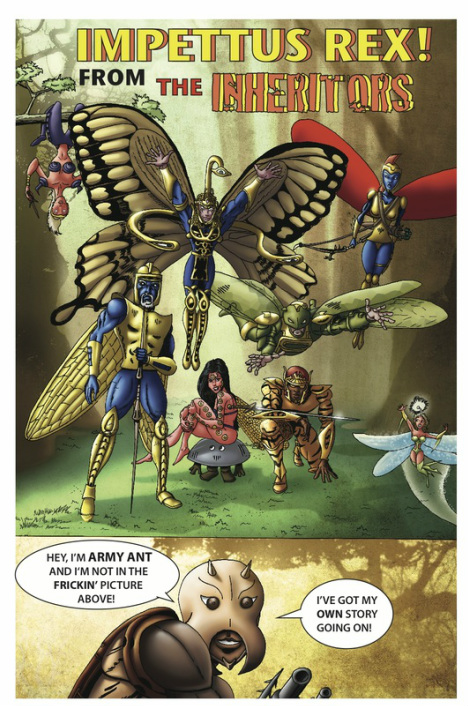 HELLO!
You can actually meet the maniac who invented all these crazy, wild characters and stories from IMPETTUS LLC at the A.P.E. convention at Fort Mason in San Francisco on Oct. 4-5, 2014.

Yes, ANTHONY WAYNE PETTUS himself, will be at booth 711 there to greet you and sign copies of THE INHERITORS BOOKS 1 & 2 as well as a sneak peek at an upcoming THE INHERITORS graphic novel.

See what he's up to and check out the Alternate Press venue at the incomparable city by the bay. With IMPETTUS now joining up, Comic-Con International will never
be the same

See you there!