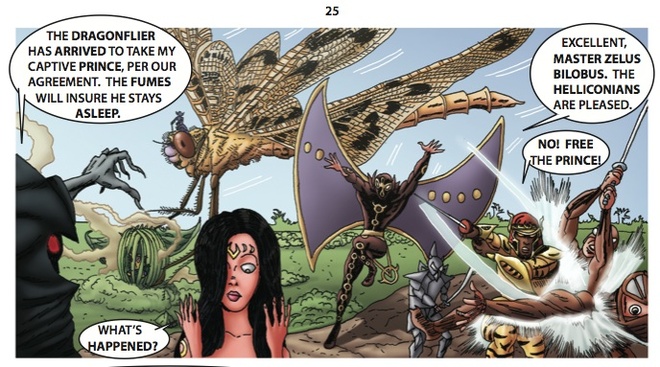 THE INHERITORS was an opportunity for me to bring to life all the wonderful films I grew up on including the fun of seeing fantastic creatures like Ray Harryhausen's Seventh Voyage of Sinbad and the awe of seeing the skeleton men or the bronze giant talos in Jason and the Argonauts, or the thrill of epics like the Ten Commandments or the Samurai trilogy.

Hopefully, you will see that this world of Entomo is very unique though I use many familiar ancient myths and legends. I call it "Game of Thrones" meets "Avatar" for a reason. The surprises have just begun. The upcoming Book 3: DUEL AT THE EDGE OF THE WORLD will complete the first volume of two of what are the CHRONICLES OF PRINCE ZEN. One of my main characters in this epic series doesn't even appear until Volume 2 and things really take off then.

I can't wait to get feedback from you on the new PROJECT: ARMY ANT story which debuts in Book 2. Should he get his own book? Let me know. Remember, you decide.

IMPETTUS IS ROLLING!