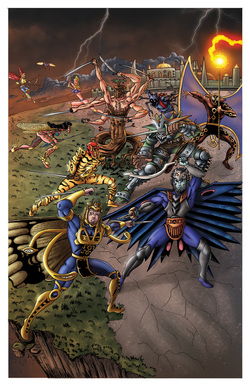 WE AT IMPETTUS LLC WILL BE UNVEILING NEW AND INNOVATIVE TITLES IN 2015!!!

BESIDES THE UNVEILING OF OUR CENTERPIECE THE INHERITORS GRAPHIC NOVEL AT THE END OF DECEMBER 2014, WE WILL BE DISPLAYING VIRAL VIDEOS, STARTLING NEW SCREENPLAYS FOR MOTION PICTURES AND CONCEPTS FOR TOYS AND VIDEO GAMES.

ON TOP OF IT ALL, MORE BOOKS, MORE CRAZY IDEAS AND MORE FUN FOR ALL!